Year 2011. Email Our Wedding Coordinator,
Erna Weimer at:
weddings@littlebrownchurchofsunol.org
---
---
Our Antique Candleabra's,
are Gold and Move up or down,
there are 7 Dripless candles on each side.
You can purchase Dripless candles
at Bed, Bath and Beyond.
This picture was taken in 2002.
---
---
Under the White Gazebo
(this was a rental for this event in 2002),
in the center is Our Wedding Coordinator, Erna Wiemer
next to her left in blue is
and Our Wedding Minister, Pastor Steve.
This picture was taken at our 2002 Bridal Faire.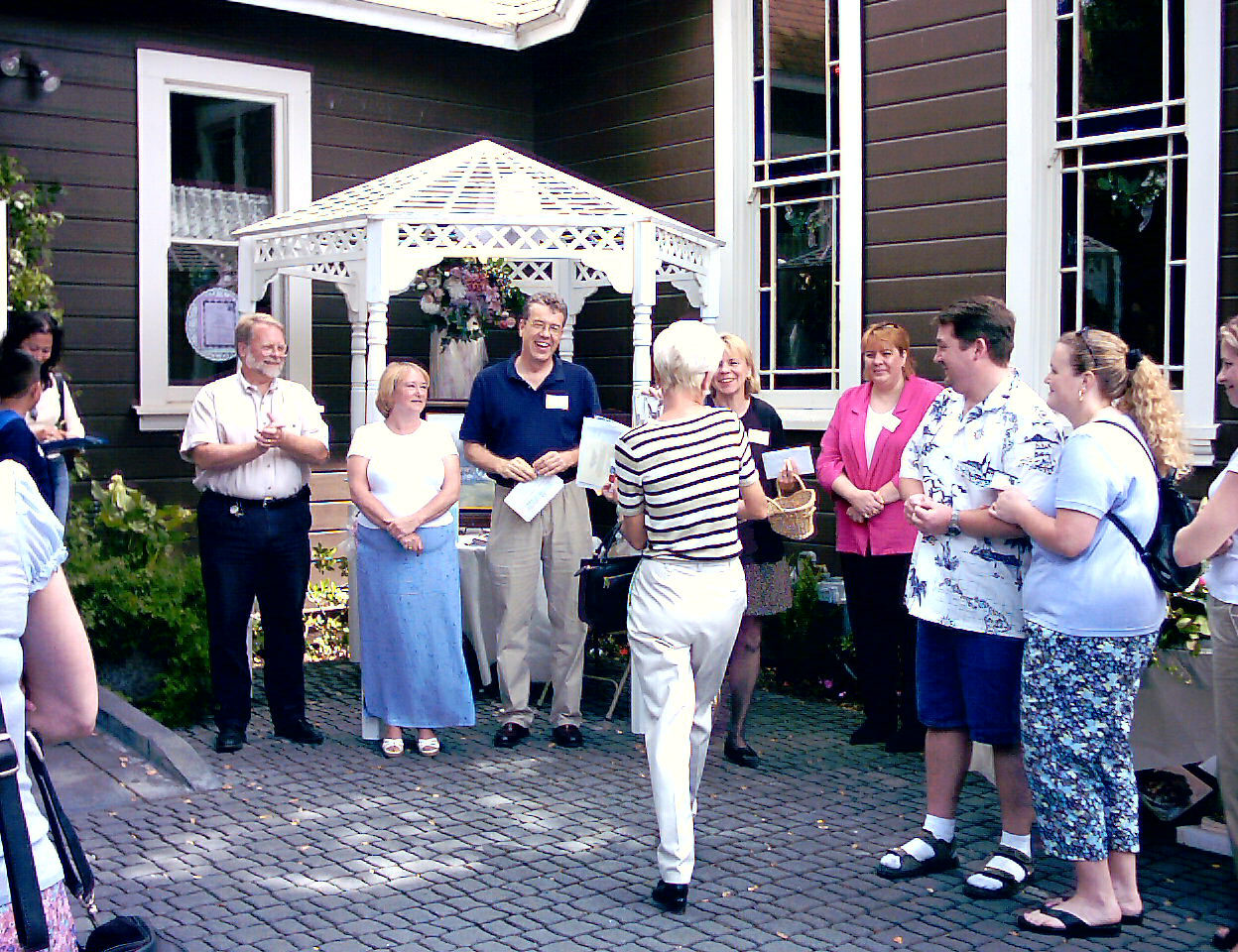 ---
---